Clinical Pastoral Education (CPE)
CPE at The School for Military Spiritual Formation
Clinical Pastoral Education is an interfaith educational experience geared toward theological students and ministry professionals of all faiths (priests, rabbis, imams, pastors).  Over the course of 12 weeks, CPE students complete 300 hours of supervised practice in real-world settings where students provide spiritual care to persons in spiritual pain or existential crisis. Students may complete their supervised clinical hours in their current place of ministry or a number of settings, including hospitals, hospice, corporate settings, military, prison systems, skilled nursing facilities, nursing homes, assisted living facilities, and community organizations.  Most CPE programs are geared toward healthcare chaplains, and while The School of Military Spiritual Formation offers CPE for healthcare chaplains, SMSF has created an industry-leading CPE program that specializes in the unique needs of chaplains, chaplain assistants, and religious affairs specialists in the military as well as chaplains serving veterans in a variety of settings.  In addition to their 300 clinical hours, students complete 100 didactic hours in a supervised peer group. The heart of these didactic hours includes the creation of a personal learning contract, written reflections, the presentation of case studies, and personalized coaching. Students will draw from theological resources, the behavioral sciences, and the clinical process of learning to reflect upon themselves, the persons receiving their ministry, and the human condition while also examining how their personal histories and faith traditions affect how they provide spiritual care to others.
The School of Military Spiritual Formation is a corporate campus of The Institute for Clinical Pastoral Training (ICPT)* as well as an Affiliate Organization of Clinical Pastoral Education International (CPEI)** and has Supervisor-Educators who can facilitate CPE units through either organization.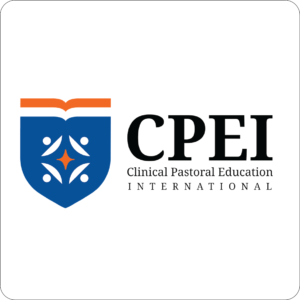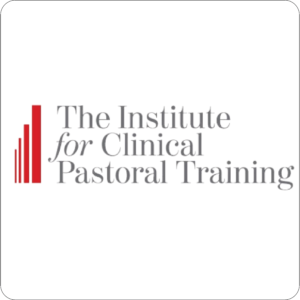 The School of Military Spiritual Formation has a number of funding partners within the military and paramilitary communities.
If you would like to apply for funding, please sign up to be placed on our funding waiting list.*** It is important that you specify your branch and fill out the forms completely, so we can access the proper funding sources to help you continue your education. 
* The Institute for Clinical Pastoral Training is accredited by the Accrediting Council for Continuing Education & Training (ACCET). ACCET is listed by the U.S. Department of Education as a nationally recognized accrediting agency.
**CPEI offers two certificate programs for students, a certificate in clinical pastoral education and a certificate in supervisory education.
Disclaimer: Clinical Pastoral Education International's programs are designed to provide a reflective and relational learning environment in which students are expected to increase in self-awareness, be self-directed, and explore one's theological understanding as it applies and is integrated into their abilities to practice competent pastoral care and pastoral supervision. Completing a course(s) or one of the Certificate Programs does not guarantee employment or credentialing as a Board-Certified Chaplain or a Supervisor-Educator. Additional requirements are included in CPEI's Credentialing Manual.
***Availability of funds is dependent on quarterly and annual funding cycles and present partnerships